Some migrant workers in Macau only survive thanks to food donations – Associations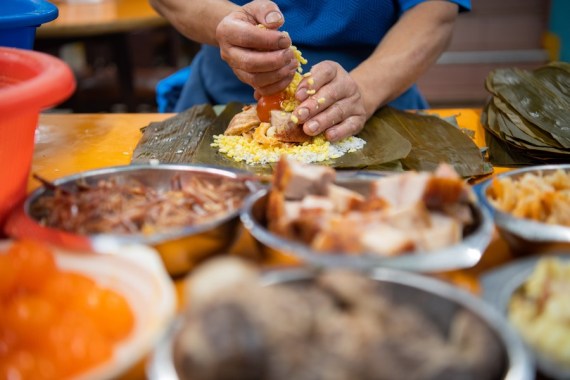 Local associations told Lusa that there are migrant workers who are in dire need of basic necessities and who only survive thanks to food donations.
During the partial lockdown regime, as part of the fight against the Covid-19 outbreak in Macao, authorities said employers were not required to pay workers forced to stay at home.
"Actually, I don't know how we're going to survive, but we're wondering what to eat, each [Philippine community] group donates food aid," said Jassy Santos, president of the Progressive Union of Domestic Workers in Macau, during the week when the workers are on unpaid leave, a situation which should end next weekend, but which set a precedent in the RAS.
Another Philippine association, the Philippine Community Alliance, said workers fear they won't have enough pay to pay living expenses until next month.
"We have to pay the rent for the house and the electricity bills," in addition to food, said the president, Hazhel C. Mamamngon, who received more than 200 requests for help during the partial shutdown, in addition supporting more than 60 non-resident workers in isolation at a hotel to comply with a mandatory quarantine.
Hazhel C. Mammngon also disclosed that Filipino workers also apply for financial and food assistance through government organizations such as the Consulate General of the Philippines, the Philippine Foreign Labor Office, and the Foreign Worker Welfare Administration (OWWA). ) throughout the confinement. .
According to the OWWA, Filipino workers who show symptoms of covid-19 and need hospitalization or isolation are eligible for financial assistance from the Covid After Care agency in the amount of $200. Americans.
However, Jassy Santos said that the help from the Philippine authorities was insufficient and criticized the OWWA for the fact that not everyone could benefit from it.
"It is not enough. (…) They did not give enough food. (…) "Yes, there is aid of 200 US dollars, but only for the most affected people", he said. she pointed out.
The two Philippine associations have received complaints that some employers do not provide food to domestic workers who live in their homes, and some of them are forced to work overtime without pay.
Meanwhile, the Indonesian Union of Migrant Workers (UTMI) said it was collecting donations to help those in need in their community.
"Our main donors are our friends, who still have jobs, some Indonesians who live here, an Indonesian Muslim organization, friends and local associations," Indonesian Migrant Workers Union president Yosa Wari Yanti said, noting that the Indonesian government has not yet provided assistance. : "I called the Indonesian consulate in Hong Kong, but for the moment, still no follow-up".
An association representing the Muslim community has also organized to provide support.
"There are some who are affected by this partial confinement (…) and we organize food for them in selected restaurants, which offer 'halal' food [Arabic term meaning allowed, authorized]and the number of non-residents who need help due to non-payment of their salaries is increasing," observed a member of the Muslim community, Bilal Khalil.
"We do our best to help all communities, even (…) non-Muslims," said Bilal Khalil.
According to UTMI data, a domestic worker received between 3,000 MOP and 5,000 MOP per month.
With the current labor shortage, the monthly salary will have increased to values ​​between MOP 4,000 and MOP 6,000.
According to the Bureau of Statistics and Census, the average monthly income of the working population was MOP 16,000.