Malaysia Airlines launches new direct Kota Kinabalu-Singapore flights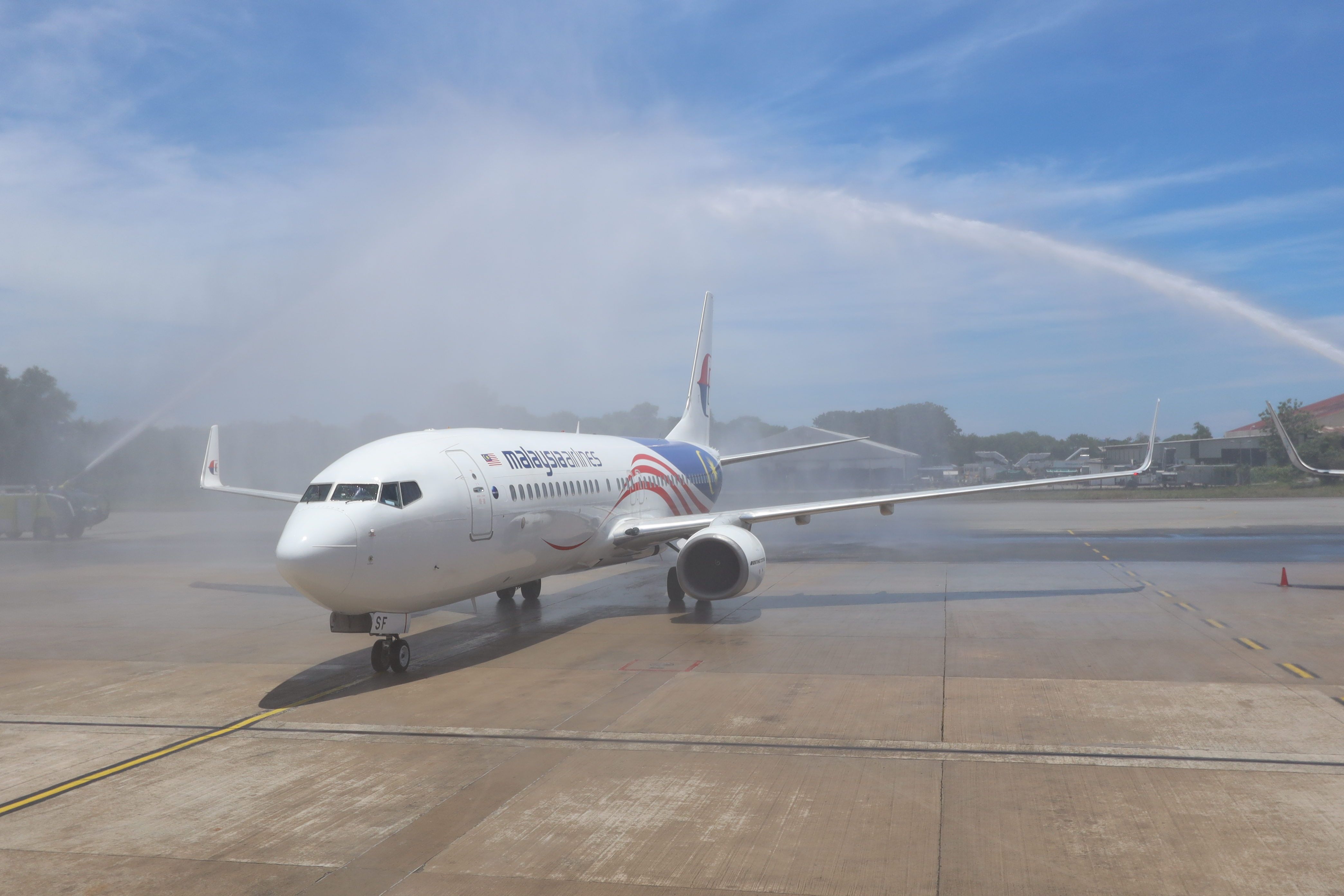 Malaysia Airlines

IATA/ICAO code:

HD/MAS

Airline type:

Full service carrier

Hub(s):

Kuala Lumpur International Airport

Year of foundation:

1972

Alliance:

one world

CEO:

Izham Ismail

Country:

Malaysia
On August 27, Malaysia Airlines made history by opening a new route connecting Kota Kinabalu and Singapore. The flight took off from Changi International Airport (SIN) and landed at Kota Kinabalu International Airport (BKI) at 12:25 p.m. local time. Passengers aboard this inaugural flight were greeted upon arrival with a water cannon and presented with bags full of souvenirs. Representatives from the airline, airport and other travel agencies greeted passengers and flight crew. Airline executives shared their excitement for the new route at the event. The airline plans to fly the route three times a week. He predicts that this will sufficiently meet the demands for leisure and business travel between cities.
Historical route
Malaysia Airlines took another step in its network expansion plan on Saturday, August 27. It opened another flight connecting Singapore and Malaysia. At 12:25 p.m. local time, a Malaysia Airlines Boeing 737-800 landed at BKI. He had just completed SIN's maiden flight. Upon arrival, passengers and flight crew were greeted by a water cannon and all received bags filled with souvenirs to help them remember the historic flight. At the gate, representatives of various groups greeted passengers and crew. The organizations represented were Tourism Malaysia, Sabah Tourism Board, Malaysia Airlines Berhad and Malaysia Airports Holdings Berhad.
Passengers were greeted by various officials as they entered the Kota Kinabalu terminal. Photo: Malaysia Airlines
Captain Izham Ismail, Group Managing Director of Malaysia Aviation Group, shared the airline's enthusiasm for the new route. Ismail said,
"We are delighted to expand our connectivity to Singapore as many of our passengers choose this route for business and leisure travel. This will further enhance connectivity and flexibility for passengers flying to Singapore as the airline also offers direct flights to the country via our main hub of Kuala Lumpur, Penang and Kuching. even fly Malaysia to surrounding states from BKI via sister airlines Firefly and MASwings."
He said the new route would help the airline reach 70% capacity in 2019 by the end of the year. Sabah Tourism Board chief executive Puan Noredah Othman said the tourism board expects a steady flow of tourists to the region from Singapore along this route. Othman said,
"The Sabah Tourism Board will continue to promote Sabah as a favorite holiday destination for Singaporeans and also use Singapore's popular hub as a transit point for long-haul market travelers to reach Sabah. Since the reopening of the SIN-BKI route in April, we recorded an upward trend with 1,248 arrivals in May and 3,051 arrivals in June.With the inclusion of Malaysia Airlines, we are confident that this trend will continue.
Route frequency
Malaysia Airlines plans to operate this route three times a week. It will fly once on Mondays, Thursdays and Saturdays. The flight will depart from BKI at 07:00 local time on flight number MH647. Once in Singapore, the aircraft will turn around and take off at 10:00 a.m. local time on flight MH 648. The route will be flown on a Boeing 737-800 carrying up to 160 passengers.
What do you think of this new course? Let us know in the comments below.