Indonesia Prepares Legal Basis for Blue Economy Implementation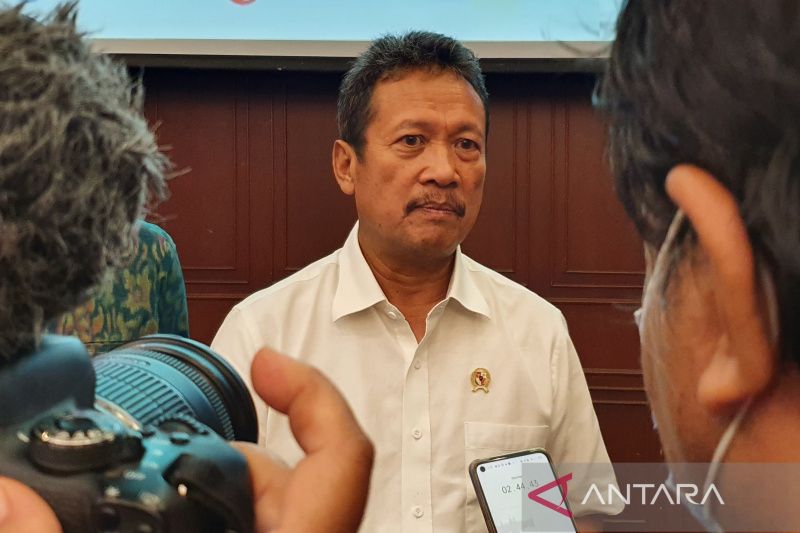 Semarang, C Java (ANTARA) – The Indonesian government is preparing a legal basis for the implementation of the blue economy strategy, which pays attention to marine ecology and ecosystems to achieve healthy, safe, resilient oceans and productive.
"The legal basis is being prepared, hopefully it can be completed soon," Maritime Affairs and Fisheries Minister Sakti Wahyu Trenggono said on Sunday after a briefing on the implementation of the strategy. blue economy in the fisheries sector in Semarang, Central Java.
Once there is a legal basis, Trenggono said, the blue economy strategy will first be tested in several regions before it can be fully implemented.
"It will not be applied massively but with a trial first. If it is good, it will be implemented (widely). Thus, the sustainability of the marine ecosystem will work well and the fishermen will benefit", a- he declared. .
Trenggono pointed out that the application of the blue economy strategy is a form of government support for traditional local fishermen.
"We (the government) want to side with them, in particular by reviving economic growth, so that the fishermen can develop," explained the minister.
Five points of the blue economy strategy include the expansion of conservation areas, with a target of 30% of the total area of ​​Indonesian waters.
Second, the catch of fish based on quotas and the establishment of conservation zones in six fishing zones.
The third is the "Bulan Cinta Laut" program of the month of love of the ocean, where the role of fishermen in the management of marine litter is accentuated. Fourth, marine spatial planning for the protection of coastal and marine ecosystems, and fifth, using the balance of marine resources to measure the sustainability of marine resources.
In addition, there are breeding policies that aim to reduce the number of catches, in order to maintain certain fish populations.
Related News: Digital mangrove planting becomes a strategy to develop the blue economy
Related News: Indonesia to lead development of global blue economy: ministry