Indonesia hands over G20 DIN presidency to India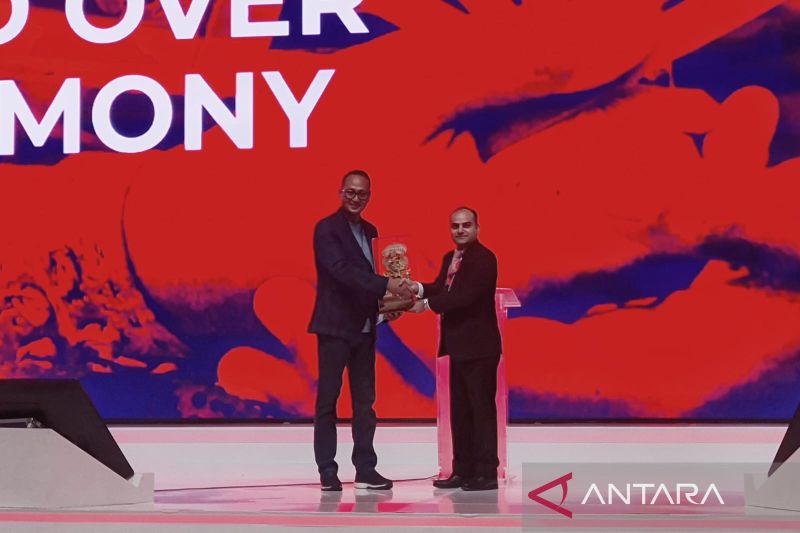 On behalf of the Government of India and the people of India, I welcome you all to India next year to come and innovate
Nusa Dua, Bali (ANTARA) – Indonesia has symbolically handed over the continuation of the G20 Digital Innovation Network (DIN) to India, which will host the G20 Presidency in 2023, while officially closing the DIN meeting here sunday.
The Director General of Computer Applications at the Indonesian Ministry of Communication and Information Technology, Semuel Abrijani Pangerapan, symbolically handed over the chairmanship of DIN to the Undersecretary of the Indian Ministry of External Affairs, Naman Upadhyaya,
"I believe that collaboration is essential for the development of the global startup ecosystem and we hope that the true legacy of this three-day Digital Innovation Network event on innovation and collaboration can spread around the world. We hope that there will be a continuation of all our efforts during this event in the future presidency," said Pangerapan,
Related News: Jakarta-Bandung high-speed train trial in November: Deputy Minister
The G20 Digital Innovation Network is part of the Digital Economy Working Group (DEWG), part of the Sherpa Track. This year, it was held in Nusa Dua, Bali province, from September 2 to 4, and aimed to foster cooperation between public and private innovation actors, startups and companies at scale. world.
Meanwhile, Upadhyaya in his remarks hailed the implementation of the G20 2022 DIN event in Indonesia.
He said the event provided a new perspective on the global startup ecosystem and the development of digital innovation as part of the global digital transformation.
"The presence of so many startups and venture capitalists here shows the successful organization of the digital innovation network, and I would like to comment and congratulate Indonesia for its successful organization," Upadhyaya remarked.
Upadhyaya added that India in its G20 presidency next year will also address some of the topics that Indonesia has presented for the G20 presidency in 2022, especially regarding digital transformation.
Related News: Indonesia calls on G20 to help developing countries hit by energy crisis
Discussion topics include digital technology innovation, cybersecurity and digital security, digital connectivity and digital literacy.
It is hoped that with these discussions, there will be more ideas and solutions to meet the global challenges of the current era of digitalization, he added.
"On behalf of the Government of India and the people of India, I would like to welcome you to India next year to come and innovate," Upadhyaya concluded.
Related News: Indonesia Awards Top Startups at Closing G20 DIN Event
Related news: G20 DIN a space for digital innovation amid recovery: minister