Falling child population pushes up median age in the Philippines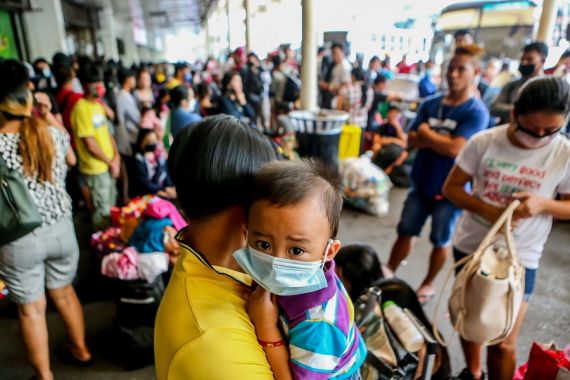 The number of young Filipinos has declined over the past 20 years while the number of older people has increased, leading to an increase in the median age to 25.3 years, a government commission said Sunday.
The Philippine "age pyramid" is currently narrowing at the bottom, which consists of Filipino children between the ages of zero and four, while it is increasing at the top, the Population and Development Commission (POPCOM) said.
Citing data from the Philippine Statistics Authority (PSA), the commission said the percentage of Filipino children under the age of five has now fallen to 10.2% in 2020 from 10.8% in 2015 and 12 .6% in 2000.
In the group of Filipinos under the age of 15, the percentage fell from 37% in 2000 to 30.7% in 2020.
Meanwhile, the median age of Filipinos rose from 23.3 years to 25.3 years in 2010, continuing a 30-year upward trend.
"Philippine population dynamics continue to see lower levels of fertility," said POPCOM Executive Director Juan Perez.
PSA data also showed that women of childbearing age, aged 15 to 49, are at an all-time high in 2020 figures, which stood at 27.8 million.