Dismay at the closure of one of Hong Kong's oldest traditional cafes, Mido Cafe, announced in an ambiguous note – but is it final?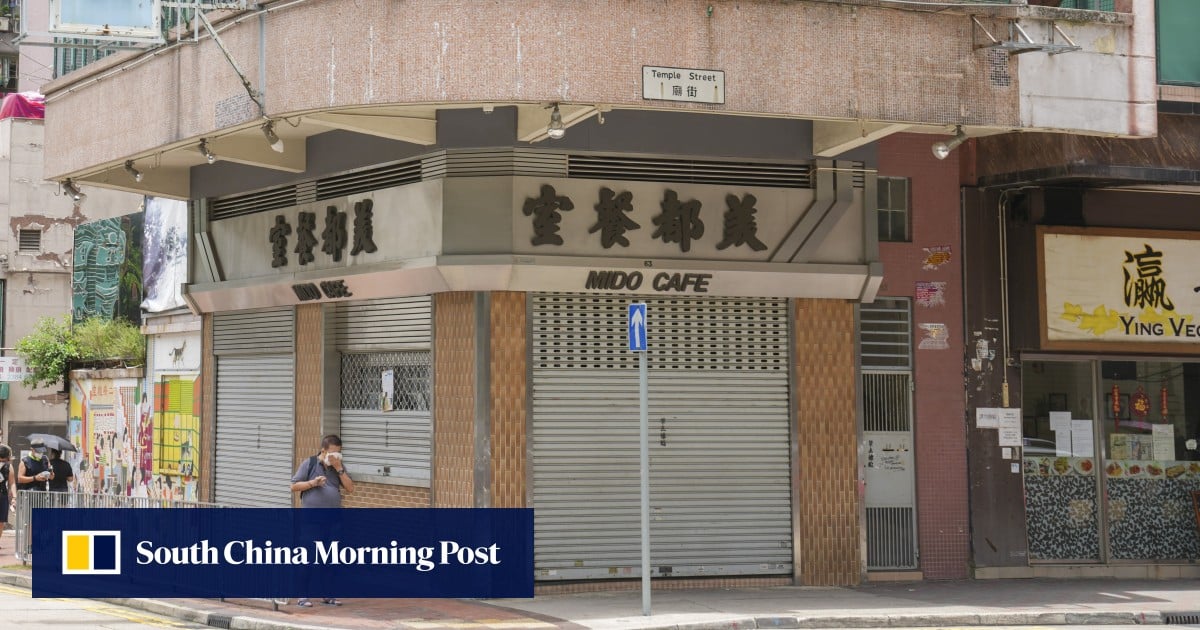 The message ends with "If fate permits, we will meet again…"
This decision appears to have come as a shock to many, who expressed dismay at the social media.
For Hong Kong photographer Justin Lim, the place was "a mainstay of many photographic encounters since the early 2000s".
After returning to Hong Kong during this period, Lim quickly became a regular at Mido and made his last visit in April.
"Good night, mido. After 72 years, it's time for you to close your eyes," he wrote in a caption on instagramunder several moody film shots of the venue.
"At that time [during the 2000s], they didn't allow photos, so getting a few snapshots inside was almost illicit," he shares. "There was a sort of weird 'Wong Kar-wai lite' feel, with the glow of the giant neon sign and the seats reclining along the curved facade."
Lim thinks there's a reason the cafe resonated with so many people. "Mido was not sorry for his place in the world," he says. "It had a charm of yesteryear sometimes abrupt, [and] the food was a bit less than fine at times – but somehow it embodied the spirit of Hong Kong.
Culinary Writer Janice Leung Hayeswho has written about Mido Cafe in the past, acknowledges that while the food hasn't been up to par in recent years, "it's always sad to lose a piece of history."
"I feel like in my life at least, Mido hasn't been about food," she says. "Rather, it's the iconic 1950s interiors and architecture that people are looking for – those curved corner windows, the hard, straight-backed banquettes, the mosaic walls and floors. It will forever be a Yau Ma Tei icon, if not a Hong Kong icon.
Mido Cafe opened in 1950 on Temple Street in Kowloon's popular Yau Ma Tei neighborhood, and is a veritable time capsule representing the aesthetic of the decade.
Inside were blue tiled floors, stained glass panels, mint green tables, and wooden dining booths, all within a curved frame. corner building – an architectural style popularized in Hong Kong in the 1950s and 1960s.
The cafe's menu offered a selection of Hong Kong favorites, including the baked pork chop with fried rice, an ice cold red bean drink and cups of strong milk tea.
Calls to the restaurant went unanswered Tuesday morning.