Continuous flow of goods and supplies between Malaysia and Singapore during OCAF: Gan Kim Yong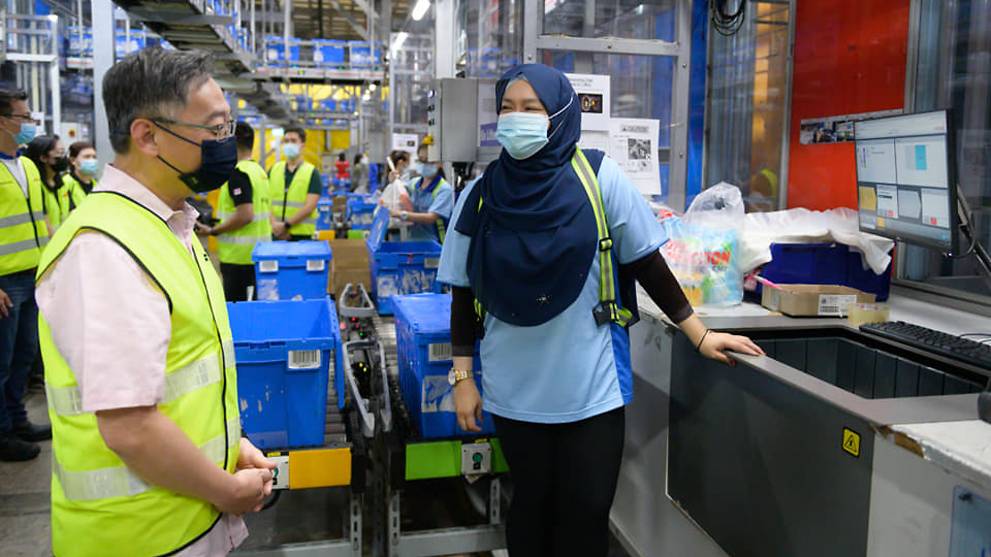 [ad_1]

SINGAPORE: The flow of goods and supplies between Singapore and Malaysia will continue even with the implementation of the Total Movement Control Order (FMCO) in Malaysia from June 1 to 14, the Minister of the Government said on Saturday (May 29th). Trade and Industry, Gan Kim Yong. .
"Since the start of the pandemic, Singapore and Malaysia have worked closely to ensure the continuity of the flow of goods and supplies between our two countries," said Mr. Gan.
"We will continue to do so after Malaysia's recent announcement of even stricter measures to control the pandemic in its country."
Malaysian Prime Minister Muhyiddin Yassin on Friday announced a "total lockdown" across the country to curb the spread of COVID-19.
The first phase of the lockdown will last from June 1 to 14, and only essential economic and service sectors listed by the National Security Council will be allowed to operate during this period.
READ: Singapore stocks are 'adequate' in supermarkets and 'supply lines intact': Chan Chun Sing
Mr Gan said on Saturday that over the past year, Singapore's major supermarket chains have been actively monitoring the situation globally and regionally, moving quickly to build an inventory if needed.
Mr. Gan also expressed his gratitude to those working in the logistics industry and supermarket staff for their hard work to ensure sufficient supply for Singapore.
READ: Malaysia to enter 'total lockdown' from June 1 to June 14 as daily number of COVID-19 cases hits new high
READ: Malaysia reports daily record of 9,020 new COVID-19 cases
Malaysia reported 9,020 new cases of COVID-19 on Saturday, its highest daily toll since the start of the pandemic.
REPORT THIS: Our comprehensive coverage of the COVID-19 pandemic and its developments
Download our app or subscribe to our Telegram channel for the latest updates on the coronavirus outbreak: https://cna.asia/telegram
[ad_2]